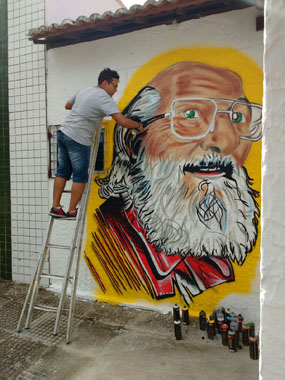 The Brazilian educator Paulo Freire vividly outlined the colonised individual:
"The central problem is this: How can the oppressed, as divided, unauthentic beings, participate in developing the pedagogy of their liberation? Only as they discover themselves to be "hosts" of the oppressor can they contribute to the midwifery of their liberating pedagogy. As long as they live in the duality in which to be is to be like and to be like is to be like the oppressor, this contribution is impossible...
It is only when the oppressed find the oppressor out and become involved in the organized struggle for their liberation that they begin to believe in themselves. This discovery cannot be purely intellectual but must involve action; nor can it be limited to mere activism, but must include serious reflection: only then will it be a praxis."