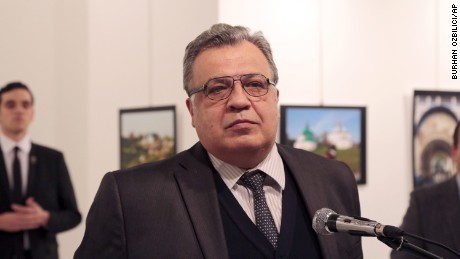 The assassination of the Russian ambassador is a result of Russian and American policy in Syria and the inaction of the Turkish government to help the people of Syria. Erdogan, amongst others, have forgone their responsibility towards the Ummah, hence some among the Ummah will take individual actions such as these.
Discussing the halal or haram of such actions is reductive as it evades the cause of such actions. Also, the blanket condemning of this incident, calling it 'terrorism' etc is to hide behind such terms without implicating the mass murder America, Russia and other western states have committed over the decades.
Muslims are in immense agony and frustration as Muslim leaders have betrayed and abandoned them at the mercy of colonial powers. The massacres and occupations of Muslim countries and their people over the decades has instilled deep seated anger and rejection of Western political dominance. Foreign embassies, military bases and foreign diplomats are seen as representatives of that political dominance and oppression and hence they are open to retaliations.