It would be extremely difficult to argue that niqab has no basis in Muslim teachings, just as it would be extremely difficult to argue that Niqab is universally held to be obligatory. Most Hanbali and Shafi'i jurists subscribe to the opinion historically that women should cover their face in public so it is unusual for Muslims to claim it to be extreme.
Without going too much into details just touching on some of the evidences for the pro-Niqab position:
"O Prophet, tell your wives and your daughters and the women of the believers to bring down over themselves [part] of their outer garments. That is more suitable that they will be known and not be abused. And ever is Allah Forgiving and Merciful." Qur'an 33:59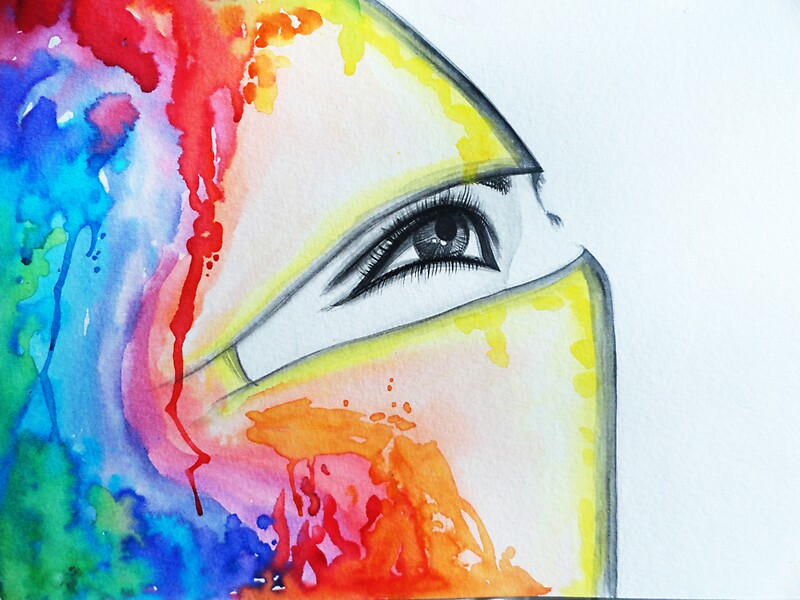 "And let them not stamp their feet to make known what they conceal of their adornment. And turn to Allah in repentance, all of you, O believers, that you might succeed." Qur'an 24:31
During the pre-Islamic period, women used to wear anklets and would stamp their feet on the ground to develop a sound with their anklets in order to attract the attention of men, so Allah made it forbidden on Muslim women to do this act. If women are forbidden to stamp their feet on the ground to avoid attraction to men, then how about exposing their face which is more attractive than the sound of the anklets
A'isha (ra) used to say: "When (the verse): "They should draw their veils over their necks and bosoms" was revealed, (the ladies) cut their waist sheets at the edges and covered their faces with the cut pieces."
The linguistic meaning of Hijab in the Qur'an is to be concealed / veiled in a way that is not observable.
These are some of the angles taken by scholars who argue for Niqab and I believe it is harsh to call it "cultural" or "extreme". Only Allah knows best.